RESOURCES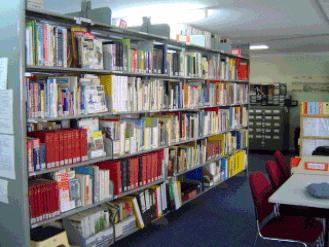 Our Rooms & LibraryThe Wagga Wagga & District Family History Society has an extensive library of Books, Microfiche and CDs. There is a large collection of publications, newspaper clippings and indexed files covering the broader Riverina area as well as wider material on Australian history. Members of the society are also encouraged to make their family research material available through the collection.
​

Volunteers staff the rooms during opening hours to assist members and visitors with their Research.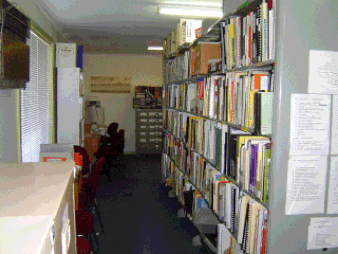 Included in the library collection are:
Local and family histories and family trees
Genealogical research directories
Convict, immigration and shipping information
Pioneer & biographical registers
​Census & muster indexes
Recent Additions To The Library:
​
* East Coast Encounters 1770. Reflections on a cultural clash Cook 250 year anniversary (2020) by Pauline CURBY
(Coordinating editor for Sutherland Shire Historical Society (Acc 7063)
​*Famous for Flavour. 75 years of co-operation in Batlow (1997) by Sherry MORRIS (Acc 7064)
* How to Trace Your Family Tree in England, Ireland, Scotland & Wales. A complete practical handbook for all detectives of family history, heritage and genealogy (2010) by Kathy CHATER (Acc 7065)
* Huthwaite's - The Friendly Store (2020) by Sherry MORRIS and Danielle GAMBLE (Acc 7066)
* One Step Forward Two Steps Back (1991) by Karen CLARK (Acc 7067)
* Pigot & Co's Commercial Directory for 1828-9: Cumberland, Lancashire, Westmorland (1995 facsimile) by Michael WINTON (Acc 7068)
* Cumbrian Ancestors, Notes for Genealogical Searchers 2nd Ed (1993) by Cumbria County Council (Acc 7069)
* Tracing Your Ancestors in the Public Records Office. Handbook #19 3rd Impression (1992) by Amanda BEVAN and Andrea DUNCAN (Acc 7070)
* Golden Yearbook: Stories from graduates of the 1930's to the 1960's. University of Sydney (2016) (Acc 7071)
* St John the Evangalist Anglican Church, Cowra - three volumes
from the Cowra Family History Group Inc.
: * Burial Transcriptions (1897-1937 & 1955-1994)
* Baptism Transcriptions (1878-1919)
* Marriage Transcriptions (1878-1970)* The Jones Track -
Traces the descendants of William Jones & Sarah Hurley who arrived as convicts in the 1830s. (Acc 7046)
Research OfficerWagga Wagga and District Family History Society can assist you when researching your ancestors who spent time in the Greater Riverina area.
The Society's experienced Research Officer is available to undertake research on your behalf at a cost of $25.00 per generous hour plus photocopying fee per page, if required.
Research is done across a variety of resource holdings across Wagga Wagga including CSU Regional Archives.
​
To avoid duplication of research already done, please provide as much
information as you can with your request.
Research Enquiries

Books/CDs For Sale
The Society undertakes projects to document and index information on the people, life and times in the Riverina area to assist genealogical research. A number of these projects are available as books or CDs which can be accessed by visiting the Rooms or purchased from the Society. These include:* Pioneers of Wagga Wagga
* Cemetery transcriptions for graveyards in Wagga Wagga, Coolamon,
Gundagai, Holbrook, Junee, Lockhart and Urana
* Funeral records from local funeral directors

*

Cenotaphs & War Memorials in the RiverinaPublications for Sale
Members' Research
Past and present members of WWDFHS have researched their own family trees. Much of their research is available through the Library or through personal contact with members. The WWDFHS maintains a members' log of families being researched. Membership provides the opportunity to find new family members and share existing information.

Monthly Speakers & DiscussionsThere is a monthly meeting of the WWDFHS on the 3rd Wednesday of each month with guest speakers presenting on a wide variety of topics related to family history and historical events of interest as well as research guidance.
Calendar
Journals & Newsletters
The Murrumbidgee Ancestor is the journal of the WWDFHS which is published 3 times per annum with family stories and research contributions from members.
​
A newsletter is published monthly with an update on Society activities as well as news and events from other family history associations.

Family History SocietiesWWDFHS is affiliated with the Australasian Federation of Family History Organisation and Family History Federation. This gives Members access to their resources, conferences and workshops along with information on research and new data sources as well as news on family events/reunions .
​
The above organisations have a very useful Information Leaflet on undertaking family history research in Australia (Click Here)
Get Started on Your Family History.
Ever think you would like to know more about your ancestors
​but don't know where to start?