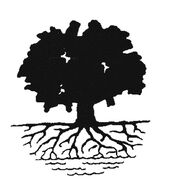 The publications listed below are available for sale through the WWDFHS using the Order Form provided. Payment can be made to the Society's bank account as indicated on the Order Form but please ensure you include the cost of postage which can be calculated based on the weight of the items you are ordering.
Postage and handling costs: (When ordering several books calculate the total weight & use table below.)
Up to 5kg $9.20
If payment is made by EFT/Bank Deposit please email our Society with your name, postal address, order & date.
Title: The Pioneers of Wagga Wagga & District
Format: CD
Cost: $35 posted - $30 if collected from Rooms
​Weight: N/A

Title: Cemetery Transcription - Culcairn Shire
Format: Booklet (to 31 December 2001)
Cost: $22 posted - $15 if collected from Rooms
​Weight:255g

Title: Cemetery Transcription - Holbrook Shire
Format: Booklet (to 31 October 2003)
Cost: $22 posted -$15 if collected from Rooms
​Weight: 150g

Title: Cemetery Transcription - Lockhart Shire
Format: Booklet (to 31 December 2001)
Cost: $22 posted - $15 if collected from Rooms
​Weight: 208

Title: Cemetery Transcription - Wagga Wagga Monumental Cemetery
​ Anglican Section
Format: Booklet (to 1996)
Cost: $27 posted - $20 if collected from Rooms
​Weight: 448g

Title: Cemetery Transcription - Wagga Wagga Monumental Cemetery
Miscellaneous (Baptist, Chinese, Christadelphian, Church of Christ, Lone Grave, Methodist, Presbyterian, Salvation Army, Seventh Day Adventist, War Graves, Wesleyan)
Format: Booklet (to 1999)
Cost: $22 posted - $15 if collected from Rooms
​Weight: 255g

Title: Cemetery Transcription - Wagga Wagga Lawn Cemetery
Volume 2 - Cremations to 31 August 2001
Format: Booklet
Cost: $32 posted - $25 if collected from Rooms
​Weight: 415g

Title: McDonald Funerals Riverina - Funeral Records 1924 to 1940
Format: Booklet
Cost: $27 posted -$20 if collected from Rooms
​Weight: 400g

Title: Alan Harris Funeral Files
Format: Booklet
Cost: $27 posted - $20 if collected from Rooms

Title: Cemetery Transcription- Coolamon Shire
Format: Booklet (to 30 September 2002)
Cost: $27 posted - $20 if collected from Rooms
​Weight: 290g

Title: Cemetery Transcription - Gundagai Shire
Format: Booklet (to 31 May 2004)
Cost: $27 posted - $20 if collected from Rooms
​Weight: 310g

Title: Cemetery Transcription - Junee Shire
Format: Booklet (to 31 May 2003)
Cost: $27 posted - $20 if collected from Rooms
​Weight: 320g

Title: Cemetery Transcription - Urana Shire
Format: Booklet (to 30 September 2003)
Cost: $17 posted - $10 if collected from Rooms
​Weight: 140g

Title: Cemetery Transcription - Wagga Wagga Monumental Cemetery
Catholic Section
Format: Booklet (to 1997)
Cost: $27 posted - $20 if collected from Rooms
​Weight: 320g

Title: Cemetery Transcription - Wagga Wagga Lawn Cemetery
Volume 1 - Burials to 30 June 2001
Format: Booklet
Cost: $37 posted - $30 of collected from Rooms
​Weight: 590g

​

Title: Cemetery Transcription -Wagga Wagga City
Rural Areas - Cemeteries & Private Burials to 31 December 2001
Format: Booklet
Cost: $17 posted - $10 if collected from Rooms
​Weight: 102g

Title: Riverina Cenotaphs & War Memorials
Format: DVD
Cost: $25 posted - $20 if collected from Rooms
​Weight: N/A